9th UESI / BAMI-I Annual UIS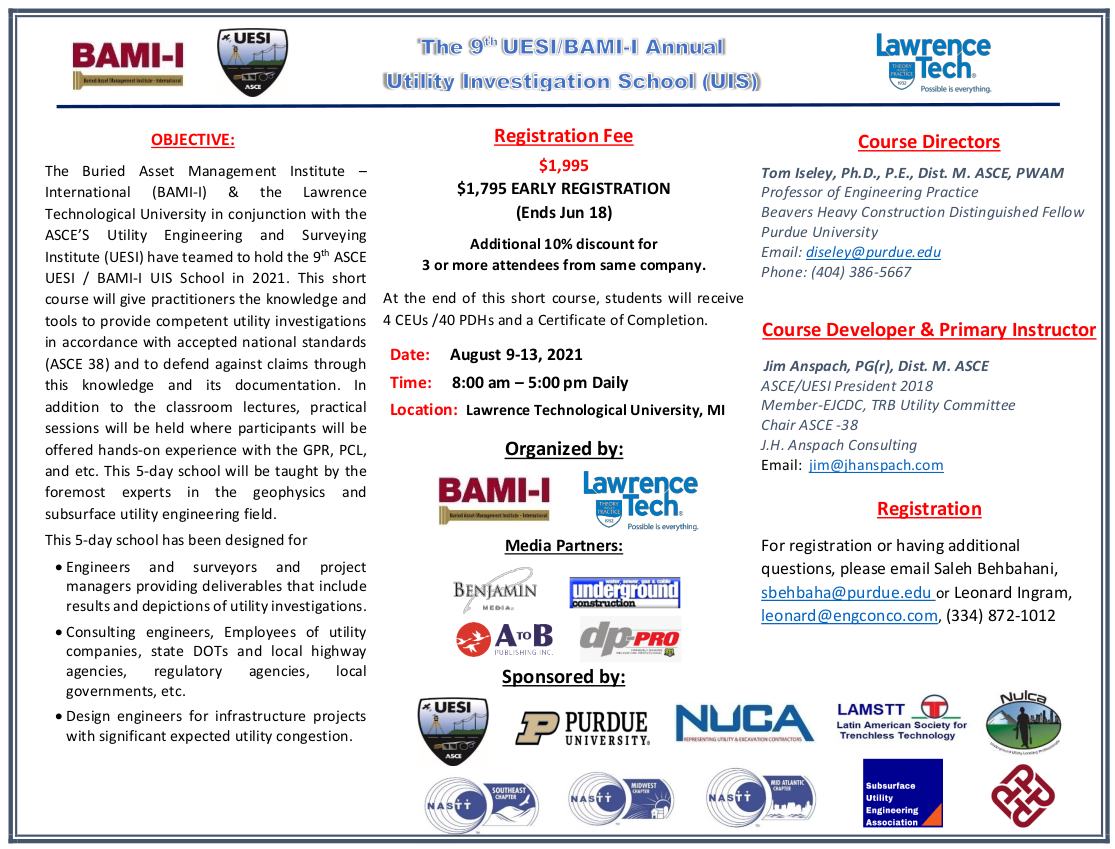 August 9th, 2021 - August 13th, 2021
8:00 AM - 5:00 PM
Lawrence Technological University
21000 W 10 Mile Rd
Southfield, MI
This 5 day school has been designed for engineers, surveyors, project managers, consulting engineers, employees of utility companies, state DOTs, and local highway agencies, regulatory agencies, and local governments.
ATTENDEE FEES (SELECT ONE)
Registration Fee
Student will receive 4 CEUs / 40 PDHs and a certificate of completion at the conclusion of this course.
Pay Over Phone Option
A BAMI-I representative will call you to take your credit card information over the phone.
Please complete all required fields.
To pay by credit card, select the type. Otherwise, click PayPal to pay with PayPal.